Karting in Russia, of course, is less popular than football, for example, but many people love Formula 1 races. Especially when Sochi has its own formula track. Not surprisingly, the interest in karting has rather increased. There are plenty of karting tracks in Russia, but some tracks are so ancient that they require a complete renovation. But it's not easy to do when the track is overloaded with training. And since last winter we have problems with COVID-19. This unexpected pause was good to start a complete renovation of one of the oldest karting track in Zelenograd – the north of Moscow.
Text Ekaterina Sorokina
Alexey Moiseev, representative of the RAF Trails Committee, kindly agreed to comment on the situation with the renovation.
Why Zelenograd?
«There are 50 percent of riders from Moscow at the Russian Championship, and they don't have an opportunity to train at home. It turns out that the nearest comfortable track for training is Atron in Ryazan. And it's about 200 km from Moscow to Ryazan. The stages of the children's championship were held at Zelenograd more than once, but in fact there was nothing there except the track. Only the road and forest around. The karting teams even had to bring generators to make electricity for their needs. Instead of the tribune – a small elevation, and instead of premises for the technical commission and KSK – a couple of tents. However, all this is already in the past. The Moscow government allocated funds for the construction of a two-story building with a tribune, a briefing room, a commentator's booth, a timekeeping room, a judging brigade and a secretariat. Convenient team boxes for 60 cars have been built. Sufficient electricity capacity has been supplied, distribution boards have been installed, all communications have been tucked underground, the track and parkparking area have been illuminated, showers and toilets have been made, a cafe is planned. New safety barriers have been installed in the track, safety zones have been improved. The track configuration has remained unchanged, all unique descents and ascents, elevation changes have been preserved. At the moment, finishing work is still underway, but already in June the first competitions are planned – June 12 – Moscow Championship and June 18 – Russian Championship in children's classes – Micro, Mini, Super Mini, OK Junior».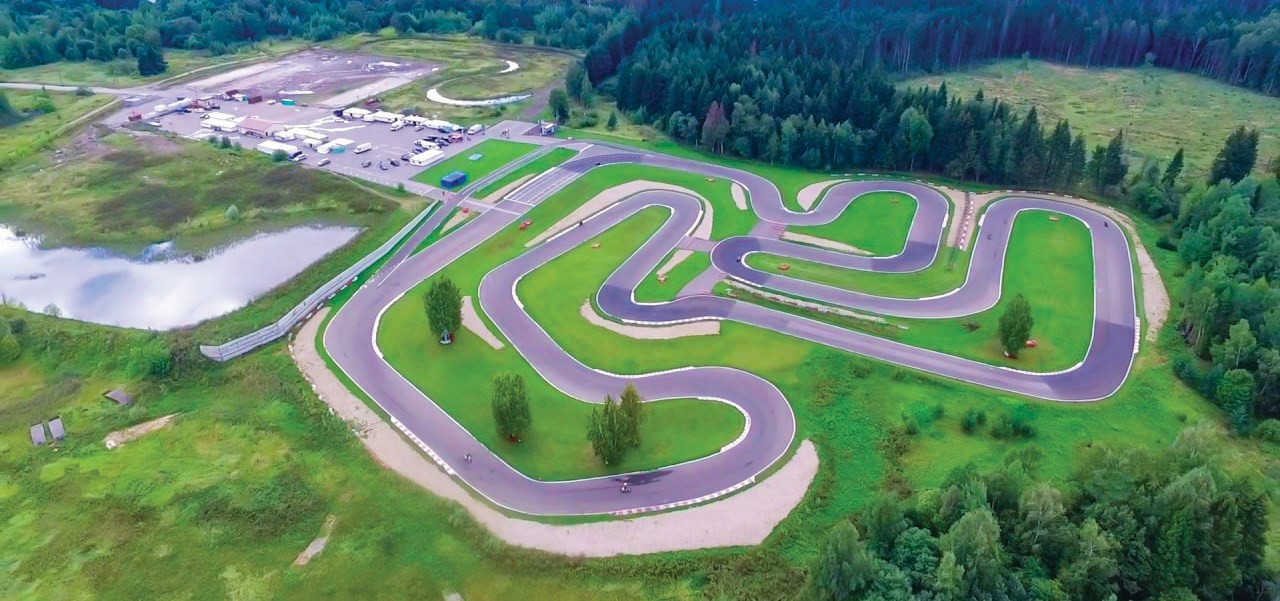 And how about KZ-2?
«It's possible. But it's very hard. For KZ-2 it turns out about 7000 gear changes per race. Therefore, it was decided not to hold the stage of the adult championship in Zelenograd this year. In addition, the tires became faster, the cars went faster. That is why, as I said earlier, we had to work seriously on the safety zones in the track. And, of course, in the renovation process we are guided by the rules and requirements of the CIK-FIA. This is a unique track, it has no analogues. For Mini and Super Mini, a particular difficulty lies in the fact that if you make a mistake in one turn, then you will not get into the next turn. All our famous racers learned to ride on this track – Mikhail Aleshin, Daniil Kvyat, Sergey Sirotkin, Viktor Shaitar».
Sounds great! I hope this year we will see the updated Zelenograd and will not be disappointed. But this is not the only track that has been renovated in Russia?
«Of course! For the last few years, a number of updates have been carried out at the country's karting circuits. The oldest track named after L. Kononov in Kursk received a new loop. And there was also built a tribune with all the necessary premises and expanded the parkparking area. The road surface on the Lemar track in Rostov-on-Don was renewed. In Sochi, at the Plastunka karting track, all technical flaws were eliminated to improve security zones, unnecessary buildings were removed, and fences were installed. This year, the first stage of the Championship will take place on a completely new track, Fortress Groznaya in Chechnya. But I personally haven't gone there yet».
"ALL OUR FAMOUS RACERS LEARNED TO RIDE ON THIS TRACK – MIKHAIL ALESHIN, DANIIL KVYAT, SERGEY SIROTKIN, VIKTOR SHAITAR." ALEXEY MOISEEV
Renovation is quite good. But are there any plans to build completely new karting circuits?
«There is. This is the South direction again – Gelendzhik city. Hermann Tilke made a draft of the route on our order. We have been finalizing it for a long time, making adjustments, now the project has already been approved. A sidetrack for the Micro class was made, as well as a sidetrack for training on 4-stroke machines. At the moment there is an agreement on communications, the allocation of sufficient electrical power. They also need to comply with noise standards, if necessary, put noise-absorbing barriers. There is funding. The main points are agreed. Construction is planned to take 2 years. In addition to the track, the necessary premises and an equipped parkparking area, it is planned to build a hotel for karting drivers and even an exhibition hall».
Article created in collaboration with Vroom Karting Magazine.
---
Post time: Apr-07-2021