BEFORE YOU GO!
ENJOY UP to $200 OFF on all our products.
Plus, follow us to be the first to know about our exclusive offers, new arrivals and more.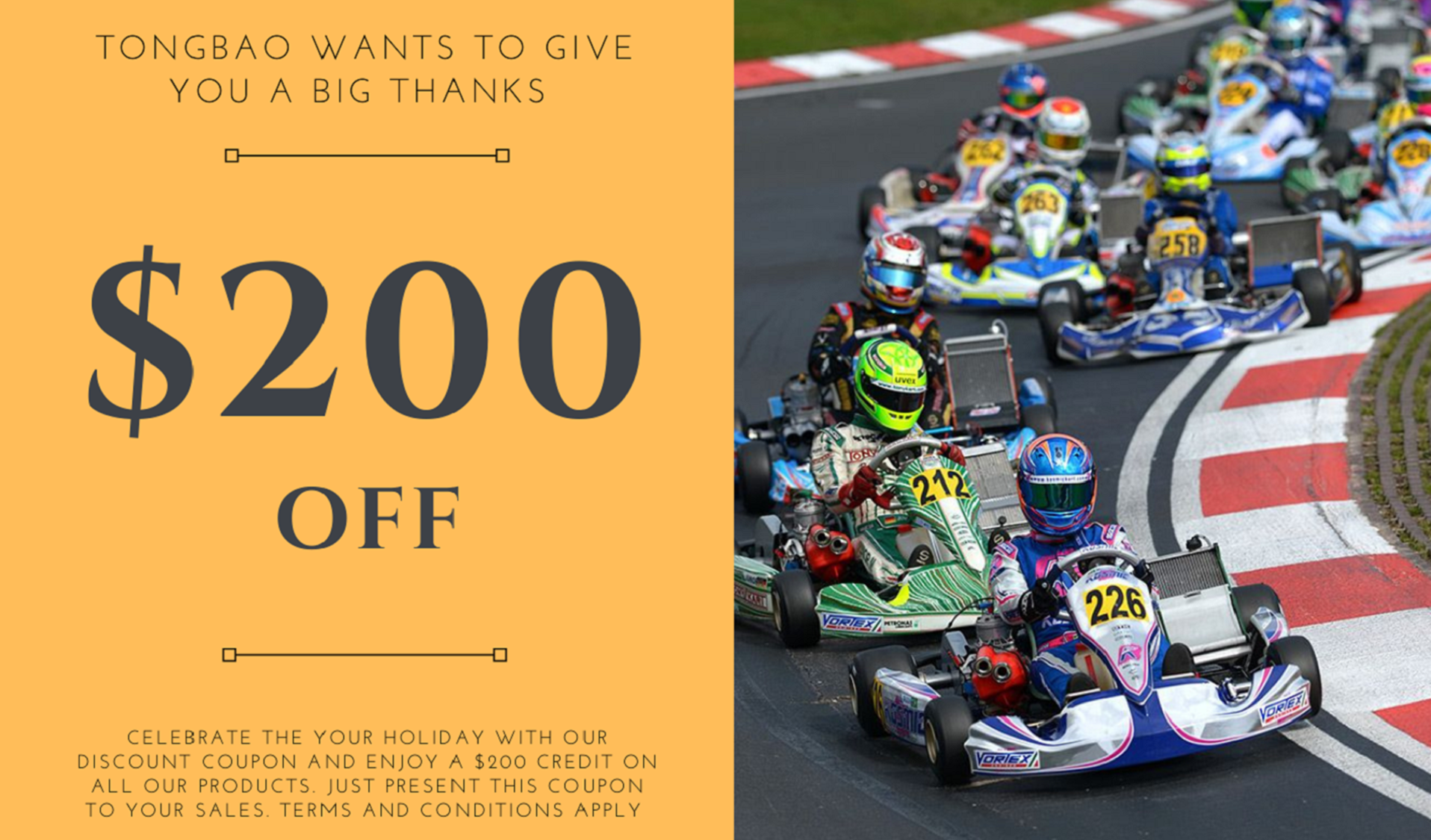 - Buy $300 get $20 off
- Buy $800 get $60 off
- Buy $1400 get $140 off
- Buy $2800 get $200 off
- Coupons are only applicable to VISA, Mastercard,PayPal with personal transfer,bank transfer with zero transaction fee.
- Each coupon is valid for a limited time only and expires on the date 31/12/2020
- Coupons are not transferable and are not redeemable for cash.
- In order to get one $20 coupon, the claimant have to share the "Promotion Poster" on Facebook, Twitter, Instagram or any other social media once. Each claimant can only share the post once on one social platform.
(Each claimant can get up to $200 for sharing 10 times on 10 different social platforms. You may also ask your family to share it.)
- To redeem the coupon, the claimant send the screen shot to sales in the Tongbao Karting websites and the relevant discount will be automatically deducted from the final price of the qualifying purchase.
Please write to us at: sales@tongbaokarting.com if you have any questions or need further clarification.
---
Post time: Nov-20-2020